Sexual harassment allegations around former Chief Executive Lord Chris Rennard has made this another miserable week for the Liberal Democrats.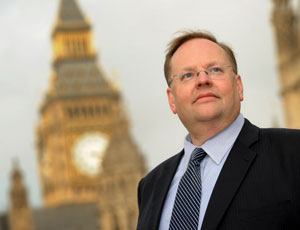 It's fair to say that few in the Westminster bubble were hugely surprised when the allegations against Chris Rennard were made public on Channel 4 this week.
That's not to say I know whether or not they are true, it's just that it's hardly the first time they've been aired. Something of this seriousnesses clearly requires the Lib Dems to have a good hard look at themselves.
First and foremost the party requires more women at all levels to get rid of the boys club feel of the party and make it an organisation that women feel safe in.
https://twitter.com/janemerrick23/status/304692039583416320
I notice that Jo Swinson appears on the front of the Sunday Telegraph today, as she apparently was told about the allegations previously. It would be a grotesque irony if a male sexual harassment led to a talented young female politician being thrown under the bus – this absolutely must not happen.
If people felt unable to deal with the allegations that were put to them, why not? The party must change the system so any issues can be dealt with properly.
I do believe it is appropriate for Tim Farron to look into the issues within the party, although it also seems sensible that the party take some independent advice as scrutiny too.
It is critical that everything that comes out into the open now, once and for all.
It is a shame that Channel 4 chose to air the piece last week. The allegations against Rennard are so serious that they deserve better than being lumped in with the political by-election. By being run this week the Liberal Democrats knee jerk reaction will be to hide so that it doesn't influence the vote, and that is deeply regrettable.
The closeness to the by-election also encourages cheap attacks from opponents, even those who would normally know better:
https://twitter.com/TimMontgomerie/status/305425455350161408
All this means that the people who are really important, the women who say they have been sexually harassed, once again get swept under the carpet. 
It is franky bizzarre that some party commentators are trying to spin that actually this is not too bad for the party:
https://twitter.com/markpack/status/305632013841489920
https://twitter.com/OllyGrender/status/305606990137262080
It's strikes at the heart of the party, and is an absolute disaster. We cannot pretend otherwise.
So let's stop the spin and get to the bottom of this properly and quickly, and make sure that the Liberal Democrats become a political party that women can work and succeed in.